< Piro >
Wednesday - June 1, 2016
[Piro] - 13:06:13 - [link here]
As you may or may not have noticed, for the past year or so I've been offering for sale in the MegaGear store a selection of original Megatokyo art, both pencil and color. A lot of what I've put up has been stuff I've been working on recently, but every once and a while i dig into the archives and pull up a few pages of art from the past. Quite a few of them get snatched up and purchased not too long after I post them, but right now there is a scattering of leftover and unloved art that I feel honor bound to pull from the store and retire properly ^^;;
In a somewhat compassionate gesture, I've reduced the price on a lot of these older arts to give them one last opportunity to find an honorable and loving home before I pull them back in and give them a good comfortable retirement in my archives. Much like pet adoption photos, here are some examples of some of the cuddly artwork looking for a home.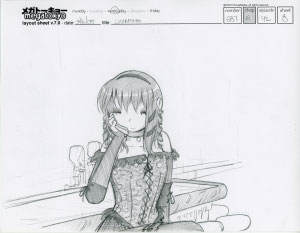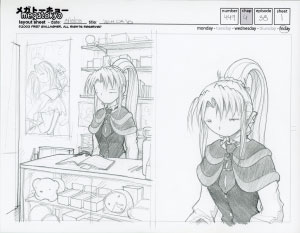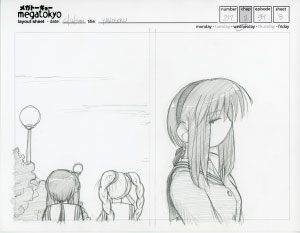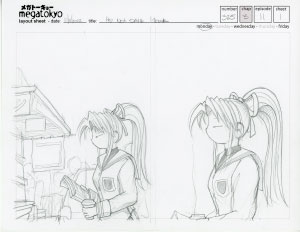 And there is plenty more to choose from. Visit the MegaGear store for a full list of art for sale in the store.
Admittedly, we are a no-kill shelter, and they will all be given a nice retirement, but think of how my happier they'd be with a loving home, hanging on a wall somewhere with a nice view of your gaming area, or perhaps your art table.
All this doesn't mean that some of the newer art isn't also looking for a good home: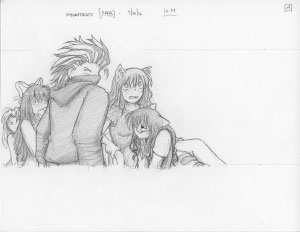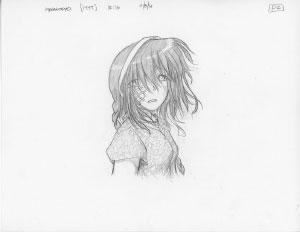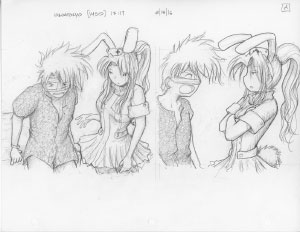 So, in short, please consider buying some art or some of it might cry, and that's bad for graphite.
Thank you for your support!